Hairstyles and trends for this spring, summer 2015
This summer all you need is a roller, some bobby pins, bands of the colors you love and to match your dress and you are all set to go. The winter has lived its tenure and the spring/summer is all set to start. As per the latest trends that is in the air as per the fashion weeks in the fashion capitals of the world, namely New York, London, Milan and Paris, there are hair makeover tips that you can follow.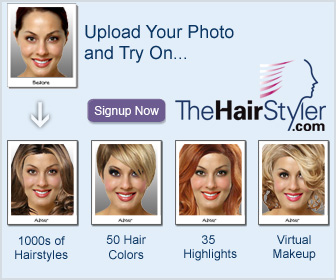 1. Pony tails never go out of fashion
You can wear your pony tail at the nape of your neck. Tie it tight or slick, match it with a color of the dress you're wearing. Use some hair lotion for a perfect look.
2. Casual Braids
Braids are not even easy to carry, but it also hardly takes few minutes to give it a perfect shape and organized look. For the daytime, tousle up your hairs from the bottom and have mini plaits. For the evening look, one can make 3-4 sections from the front and then have an undone up-do.
3. Accessorize
As the old proverb says, "The world might be fake with all its decoration, but these decorations are still worth having". Going with the saying, the ramp saw the hair done completely perfect with the pretty garlands, bobby pins and scarves.
4. Wet lock looks
No matter if the hairstyles of the models on the runways was sophisticated or disheveled, perfectly managed or unceremoniously textured, knotted high or left free, they had a thing in common and that was wet hair lock look. The most common style was side swept, hairs slicked back either in plaits or just straightened and the one that rocked the ramp was the wet twisted ponytails.
5. Textured Hairstyles
Every one of us suffers the thwart of the rough wind where all the perfectly set hairs get disarrayed in a strange fashion. Why not help yourself with the rough look and awesome appeal using some salt spray. This may help to add sections with volume and style.
6. Messy buns
The hotness and the messiness is something that no one can deny in the summers. So why not adore it with pride than to feel messy. Pull up your hair in high bun and create small twists series in the center that gives a bold style.
7. Chopped hairstyle
The shoulder length chopped hairstyle has been regarded as the cool youngster style that goes with ease and becomes a style statement.
The latest hair trends for the spring/summer 2015 has been kept in mind the easy to handle and smart to carry look. Go trendy this summer. You need to give a tough competition to this hot summer.